Easton Flea And Tick Services

Green Turf Care is known as the premier flea and tick service in Easton, PA. If you want to get rid of the fleas and ticks which are bothering your loving pets, now is the right time to contact us and let us treat your yard in the proper way.
We will eliminate any current infestations and prevent future problems related to fleas and ticks. Our Easton flea and tick service is very affordable and lets you see immediate results. For more information, call us today.
Easton's Top Choice For Residential & Commercial Lawn Care
Nowadays, curb appeal is the stronghold for both residential homes and commercial businesses. Because of that, it is crucial for your property to stand out with a green lawn and a sharply cut one. At Green Turf Care, we offer a wide variety of lawn care and landscape maintenance services that keep your property in check throughout every season — from spring to fall.
As your most reliable lawn care company in Easton, we know what is the best length for your lawn, preparing it for a final fall cleanup and preventing any potential diseases prior to the long winter season.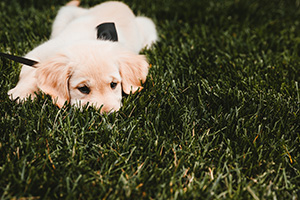 Leaders Of Lawn Care In Easton And The Surrounding Areas
Let's face it – curb appeal is definitely one of the strongest sides for many residential homes and commercial businesses. If you are new to lawn care in Easton, PA – you should know that a great looking yard will make any neighbor jealous. For businesses, it will definitely establish a solid image and reputation, positioning you among the top in the area.
At Green Turf Care, we are proud to offer the best lawn care services — top- rated by locals living in Easton and the greater Pennsylvania area.
We know the right height to cut the grass at during the summer months and as the fall and winter months draw, we lower it to prepare your lawn for a final cleanup and protect it against any potential diseases prior to the long winter season.