The Basics Of A New Lawn: 5 Aspects
Every Lawn Owner Should Consider
Every lawn deserves proper care, especially ahead of the new season. You have probably heard a lot
of advice regarding lawn care in Emmaus, PA from your neighbors – or read a lot about it in the
media. Even though many people say that starting a new lawn is a job best left to professionals, it
won't hurt if you learn the basics of lawn care and make most of them in practice.
The fact is, you can really save money and be successful when starting a new lawn. The best part is
that your lawn will thank you once you learn the best tricks for preparation, quality grass and
growing conditions.
Below, we are sharing the five most important aspects of every lawn and how to take advantage of
each for your own lawn in Emmaus, PA.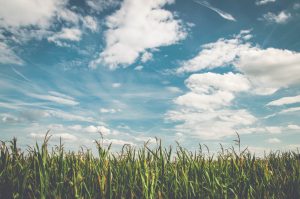 1. Seeding Vs. Sodding
This is one of the 'turf war' topics that trouble many homeowners nowadays. While sodding allows
the grass to be rolled out like a rug, seeding involves planting and sprouting your own grass. Both of
the options can be done by yourself or hired out.
However, you should know that sodding is the most expensive option because you are paying
someone for time and materials of growing the grass. Plus, it is dramatically more expensive than
seed – which is why seeding is an appealing (and budget-friendly) choice after all.
2. Timing Is Everything
If you are constantly googling 'lawn care near' and want 'the best lawn care in Emmaus, PA' – you
should know that timing is everything when it comes to a new grass on your lawn. Essentially, time is
the major decision factor that makes your lawn nurture and grow.
If you need a nice lawn right away, sodding is the choice that doesn't take much time into account
and can provide you the 'instant lawn' option. However, if you prefer seeding, you should know
that it takes a lot longer to grow a dense and lush lawn with time being the most important factor
here.
3. Choose Your Seed Wisely
A lot of lawn owners do not realize that the grass should tailor not only their lawn – but their
lifestyle, budget and location too. That being said, you should start searching for 'lawn care near me'
solutions and see which grass types can best work for your lawn.
Some of the questions that you should ask yourself here include:
Will the lawn get full sun or partial?
Will it get a lot of foot traffic?
Am I going to watch it only – or go out there with the kids and play football too?
Will it get a lot of foot traffic by pets?
Another thing you should focus on prior to choosing a seed is to test your soil. Even though using a hand shovel to test the soil
is optional.  It is best to send soil plugs to a local lab.  With this you can learn what kind of nutrients and amendments to add to your soil in order to
improve it. Ultimately, you can get beautiful results with solid preparation and maintenance of your
soil.
4. There Is A Difference Between Cool And Warm Season Grasses
You may have seen that nowadays, grasses are labeled as either 'cool season' or 'warm season' ones.
This is quite confusing for the average lawn owner and any person in the turf industry who is looking
for 'lawn maintenance near me' or 'tips and tricks in Emmaus, PA.'
Even though it seems simple to think that warm grasses thrive in summer and cool ones in winter,
that is not actualy the case here. You also need to know that warm season grasses do thrive during
spring and summer when temperatures are between 80° and 95° F. On the other hand, cool season
grasses grow best in temperatures between 65° and 75° F. So, when you see it, cool and warm
grasses have nothing to do with the time of the year (in both categories the growing season is
spring/summer to fall). However, they have a lot to do with the regional locations where
temperatures are in the optimal ranges for the majority of the year.
Generally, cool season grasses grow well in the Northeast and much of the Midwest and Pacific
Northwest – while warm season grasses can be often found surrounding the Gulf and similar humid
areas. There are also some areas in the Central and Eastern US which are known as the transition
zones; where it is most difficult to grow grass because it gets too cold in winter and too warm in
summer. Because of this, a lot of turf professionals use a mixture of grasses that accommodates
different times of the year (overseeding).
5. Best Grass Types For Seeding And Sodding
There are limited varieties of grasses available when seeding a lawn. Every lawn owner should be aware of the grass type that they are planting.  If you life in Emmaus or other parts of Pennsylvania, try finding a mixture of seed that is listed below.
Bluegrass
Fescue
Ryegrass
In Pennsylvania, there are four main types of lawn grass that best fit the seeding practice, including
the Perennial ryegrass, the Kentucky bluegrass, the Fine fescue and the Tall fescue types.
A Final Word
In the end, you should know that every grass needs watering if seeded, and you should not wait until
it dries out. As a lawn owner looking for the best lawn maintenance in Emmaus, PA, your job is to
grow and maintain your lawn to keep it nice and thick. Some of the best practices for this include
seeding and feeding on the same day, covering up your lawn, constantly watering it and cutting it at
the right length – not too long so that it looks bad and not too short to let the weeds sneak in.
For more lawn care near me tips, and tricks make sure to visit the Green Turf Care blog!